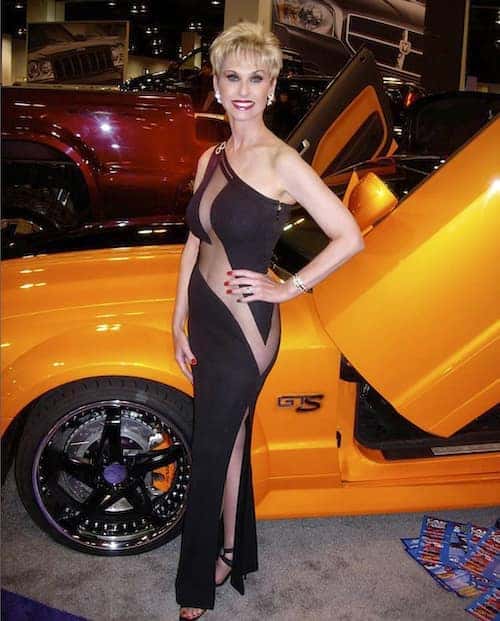 Americans fell in love with cars before they fell in love with television. But it was through television that Bonnie Murray-O'Meara became the familiar face, and voice, of O'Meara.
Born just outside Savannah, Georgia, the sharp and savvy lady grew up poor and used military service as a springboard to education and a better way of life. While serving as a nurse in Hawaii, caring for Vietnam War vets burned with napalm, Bonnie earned a nursing degree. In the early 70's, and landed in Denver, post war.  A few years later, through a friend, she met the O'Meara family and joined the team.
Brian will never forget the dealership's first TV commercial. "We hired two actors to play a young couple looking to buy a van, They just didn't have the right passion and energy. Bonnie was working with them and decided to show them the way." He vividly recalls the rest of the story. "She was wearing a sexy, silky red dress and matching heels. Bonnie threw those heels off, climbed on top of the van and shouted, 'So you want to buy a van? Well, O'Meara Sells Vans!'"  The actors were fired, Bonnie was hired. The rest is history.
Bonnie is the spokesperson for O'Meara Ford Center and has been since 1976. She is a graduate of the University of Hawaii, after having spent her military career with the U.S. Army. She has many hobbies to include rock climbing and ballroom dancing. She is an avid reader and loves to cook and sew.
Bonnie gets many requests for photographs and interviews. She has been featured in several articles in both the Rocky Mountain News and the Denver Post, not to mention our television and radio commercials. She acts as liaison between the dealership and the public. She attends many community functions, is active with many charities, and coordinates all of our off-premise expos and automotive events. 
Bonnie Commercial Playlist
Bonnie Through The Years